September 6th, 2015
In 2 weeks I will be flying out to Washington State! Can not wait to add new pictures! Stay Tuned!!!
June 14th, 2014
Great weekend in Western North Carolina, I love the Blue Ridge Parkway! I can't wait to share these pictures with everyone. Today we are going to visit to Asheville! Exciting day!!!
February 22nd, 2014
Having a wonderful time in New Orleans! I have fallen in love with this city! I cant wait to share some new pictures with everyone!
December 26th, 2013
Headed out for New Orleans for an overnight trip, really hoping for beautiful weather. Last visit it was so rainy and dreary it was hard to get the shots that I had imagined. Really looking forward to going to St Louis Cemetery, I can envision beautiful Black and White Photos coming from there! Hopefully I will have lots to share when I return. thanks!
November 17th, 2013
Tomorrow up early for a visit to the Fort! Hoping for some pictures to share with everyone!

October 9th, 2013
Had a chance to go out to Pensacola Beach today, Beautiful Fall day! Loved seeing the Monarch Butterflies blowing in the wind, I was luck enough to get a few pictures of them. Cant wait to have a chance to share these with everyone, Hopefully have them up this evening. :)
September 23rd, 2013
My picture Fall Days was the winner of the Empty train tracks contest! I am very excited an want to thank everyone for there vote.
To celebrate I am going to offer a 15 percent discount on all purchases threw the month of October!
Again, thanks too everyone! DISCOUNT CODE. VSXAYT
September 22nd, 2013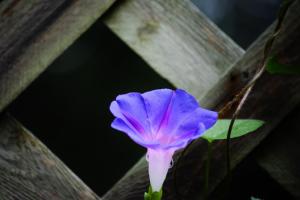 Morning Glory, I was really happy this morning to get out an take a few pictures, with the rainy over cast weather we have been having all summer has put a damper on the summer photos that I was hoping to have the chance to take. Really hoping that this Fall season will be much better here on the gulf coast. Please keep an eye out for new updates, Hopefully new photograph's soon.